You frequently visit the hairdresser to get your haircut.
It is something that you depend on to look at your best and, of course, to avoid feeling uncomfortable due to hair being too long or too thick.
Just like you deserve a haircut now-and-then, your dog also deserves to be clipped when his hair becomes too long.
Even though you might not realize it, dogs with thick and long hair are often very uncomfortable during the warmer months of the year.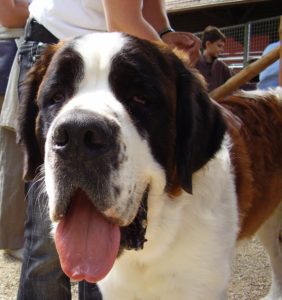 Continue reading to learn about the best dog clippers that I have tried…
Hi there. It's Danial again. Today, I am going to address a topic that many dog owners often overlook.
I was guilty of overlooking this very important factor in regards to a dog's grooming myself as well. I'm talking about clipping your dog's fur, of course.
Iron, my beloved dog, is a Saint Bernard – and the long hair kind.
His hair didn't grow out too long while he was still a puppy, but once he had grown into an adult, his hair started to become very long.
He shed hair all over the house, which caused allergies and it really became quite frustrating – try cooking food and finding that hair has landed in the meal you spent hours preparing.
The shedding wasn't the only problem with Iron's long hair, however. I started to notice that he wasn't as active during summer months and he seemed restless.
I also noticed that he seemed very uncomfortable.
I wasn't exactly sure what the problem was at the time – I didn't really think that his hair would have been the issue here.
Benefits Of Clipping A Dog's Hair
After observing Iron for a while, I eventually thought that there was something wrong with him.
I actually thought that he was in pain because he looked so uncomfortable.
I ended up taking him to the vet, who did a thorough examination and told me that Iron was actually in really good health.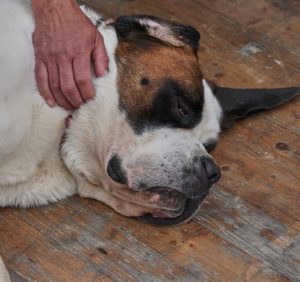 The vet did, however, advise me to clip Iron's hair. She explained that the long hair is causing him to be uncomfortable during the summer months.
After my visit to the vet with Iron, I decided to do some investigation to find a good pair of clippers so that I could clip his hair and see if he would be more comfortable.
I decided that I would do this at the start of each summer and then allow his hair to grow out for the winter months to come.
In addition to finding the best dog clippers on the market, I also had to learn how to properly clip Iron's fur as I have never done this before.
Best Dog Clippers
I have spent quite some time finding the best dog clippers that are available on the market right now.
While there really are a lot of different options to choose from, many of which have been specially made for dog fur, they are not all good options for clipping dog hair, especially when the dog's hair is long and thick.
Below, I will share with you the best options that I have tried thus far…
Oster A5 Two Speed Animal Grooming Clipper with Detachable Cryogen-X #10 Blade
The Oster A5 Two Speed Animal Grooming Clipper is most certainly my favorite option and really deserves the number one spot among the best dog clippers list.
This product comes with heavy-duty blades that are easy to sharpen, and they last for a significant amount of time.
The blades are perfect for grooming dogs with long hair, and can also be used on horses, cats, and other animals. The clipper is available in two color options, including blue and black.
You can choose from two-speed settings, including 3,000 SPM and a 4,000 SPM speed option.
The package comes with a cleaning brush, clipper grease, a replacement carbon brush, and blade oil.
Andis UltraEdge Super 2-Speed Detachable Blade Clipper
Another great option is the Andis UltraEdge Super 2-Speed Detachable Blade Clipper. This is a professional system that is used by many pro dog groomers.
It is perfect for the dog with short and long hair and offers two different speed settings that can be adjusted based on your needs.
This clipper is available in a wide range of colors, including Burgundy, Green, Orange, Purple, and Blue.
The blades are quiet while in use and the product comes with a 14-inch heavy-duty cord that makes it easy to move around your dog.
The housing of the clipper is shatter-proof, which means even when it hit the ground, it will remain intact.
Wahl Home Pet Pro-Series Complete Pet Clipper Kit
Wahl is a trusted brand, and this kit includes a bunch of additional accessories that makes clipping your dog a much, much easier task.
The product is perfect if you do not have a lot of money to spend on a clip kit.
The kit comes with the clipper, a carry case, power adapter, cleaning brush, clipper oil, and detachable clipper attachments.
Additionally, it also comes with a special comb and a pair of scissors for those times when you run into a knot.
Cyrico 5-Speed Dog Clippers
Another great option for home use is the Cyrico 5-Speed Dog Clippers.
This is also an entire kit that really comes with everything you would need to clip and cut your dog's fur.
The clipper has an intelligent LCD feature that is used to adjust the speed settings, as well as to monitor battery life while you are clipping your dog's fur.
The clipper is perfect for thicker coats, thanks to the powerful motor that is built into the device.
The kit also comes with detachable attachments, a scissor, power adapter, and more.
AFBEST Dog Grooming Clippers
 If your budget doesn't allow for one of the more professional options, then I highly suggest you take a look at the AFBEST Dog Grooming Clippers.
This one features high-quality housing, along with blades that last longer and are easy to sharpen.
The clipper has three different speed settings and is a cordless device.
This means there is no need to worry about wires or cords while grooming your dog.
How To Clip Your Dog's Hair
When it comes to clipping your dog's hair, you do not need to take your dog to an expensive groomer, and you do not require any special skills.
The task is relatively simple, but, at the same time, it is vital that you understand there are a few important tips to take into consideration to ensure you do not hurt your dog or pull his hair.
First of all, the best dog clippers on the market are the ones that offer quiet operation.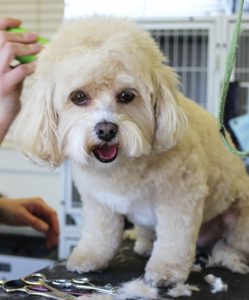 There is a very good chance that your dog may be a little frightened when you clip his hair, especially the first time.
When the clipper you use produces loud noises, it could cause your dog to become distressed or surprised.
The quick reaction from your dog could cause the clippers to hurt him or pull his hair.
Before you get started, always ensure that you thoroughly brush your dog's hair first. This is an important step as it will help to get any knots out and make the hair smoother while clipping.
While clipping his hair, never be in a rush. You need to take things very slowly.
If you go to too fast, then it might leave unpleasant lines on your dog's fur, and it might also cause your dog to become distressed.
Furthermore, it is also vital that you make sure your clippers are sharp.
When the blades are not sharp, they will surely pull on your dog's hair. This will cause him great discomfort and pain.
Sharp clipper blades also make it much easier to cut certain parts of the dog's body, such as the head area and around their ears.
Final Thoughts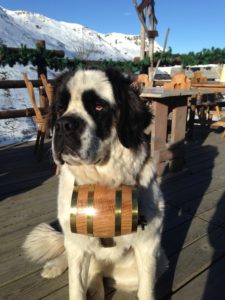 Even though many people do not realize it, long hair can make a dog uncomfortable and restless, especially during the warm months of summer.
This is why buying the best dog clipper is important, as well as learning how to clip your dog's hair to get them ready for the summer months.
If you haven't found the perfect clippers yet, then consider the five top choices I shared in this guide.
Be sure also to take a look at the tips on how to clip your dog's hair, as you certainly do not want to hurt them!
If you know of someone, who could find these clippers useful, be sure to share the post.
And if you have used any other types of dog clippers that you liked, comment below and share your thoughts and recommendations with us.