Hi my name's Caitlin and I'm the proud owner of an adorable Jack Russell called Harvey!
Now although I love him, I don't love the doggy smells and bad odors that can accumulate throughout the house (I'm looking at you Harvey!)
I'm sure you've experienced similar "odors" with your adorable pooches. If so, it maybe time to look into getting an air purifier.
Now, you might think that you can simply stroll into your local hardware store or type in 'air purifier' into Google and find one basic air purifier that will suit your needs and your home.
Well, not surprisingly, there are a number of different technologies used to cleanse the air you breathe, which means that there is more than one variety of air purifier.
Let's take a look at these technologies in a little more detail!
Types of Air Purifiers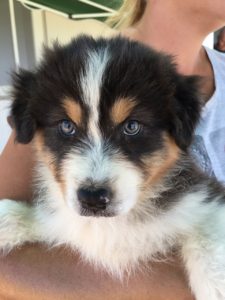 HEPA Technology or High Efficiency Particulate Air actually filters particles and can trap 99.97% of particles that are too small for the eye to see.
This includes chemicals, viruses and bacteria. This is great for those of you hoping to create a more sanitary atmosphere without damaging the environment.
HEPA filters trap airborne particles and will typically last between 2 and 4 years. What it doesn't absorb are gases, odors and chemicals.
Activated Carbon Technology is designed with a larger surface area for absorption. The carbon filters themselves are effective in capturing gases, cigarette smoke, odors and other pollutants.
These types of filters are perfect for young children, babies, those with asthma, and the elderly.
The carbon technology works to absorb the dust found in carpets and upholstery, as well as perfumes, pet dander and pollen.
What it doesn't remove are particles that are airborne and allergens.
UV Technology is an excellent choice for killing germs and viruses in your home.
The UV lamp within the filter can destroy any microorganisms that pass through it as it damages the cell formation of all the bad bacteria.
Ideally, this type of filter should be used alongside other filters to increase effectivity.
Negative Ion technology may not be as effective as other air purifiers, but it works by attracting airborne particles like dust, for example.
The negative ions (which are basically oxygen atoms that have gained an electron) then form a new particle that is now too heavy to be airborne.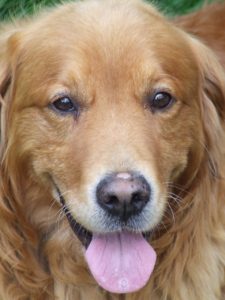 As a result, the once airborne particles drop or attach themselves to solid items. Unlike other air filter technologies, negative ions only mask the polluted air rather than cleaning it.
Ozone technology produces the gas ozone which has caused some debate amongst health professionals as to whether or not this is safe. So, there are a number of brands of ozone purifiers that limit the amount of gases it produces.
Although these filters don't remove dust and pollen particles, they do work in a similar way to negative ion technologies, but in order to cleanse the air in your home, fully, the levels of ozone it produces would have to go above the recommended amount.
How an Air Purifier Can Help YOU! – Benefits of Air Purifiers
Air purifiers aren't just about purifying the air that you and your family breathe.
There are a number of other benefits that'll leave you wondering why on earth you hadn't considered purchasing one before.
Take a look at the following:
#1 A Clean Home is a Happy Home – and So Are the People in It!
Your happiness is at stake and having a clean home can genuinely improve your mood.
The cleaner the air, the higher your energy levels, bettering your concentration levels.
#2 Say Goodbye to Indoor Pollen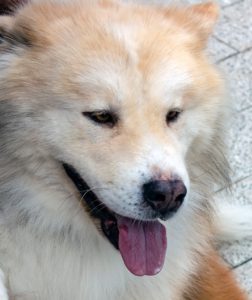 For those of you, notorious, hay fever sufferers, you can now relax comfortably in your home during those days of high pollen levels.
Despite picking up the pollen in your hair or clothes and bringing them indoors, air purifiers such as HEPA technology filters can actually rid the environment of such airborne allergens.
#3 Good Night, Sleep Tight. Don't let the Bedbugs Bite!
Ridding your home of airborne particles and allergens can help you sleep more peacefully by breathing in the fresh, clean oxygen circulating your home.
#4 Odors – Be Gone!
Air purifiers can absorb all of those nasty smells and odors that just won't shift, so you don't have to get out the air fresheners and give everyone a sore throat just before Steve and Cheryl from next door pop over for a cuppa.
#5 Say "No" to Pollution
If you live in a heavily built-up area, in the city, or even on a main road, air purifiers can help in reducing the pollution levels from traffic, industrial buildings and next door's bonfire.
#6 Destroy that Dander!
Pets bring home the great outdoors and can pretty much carry it all in their fur or hair which is then spread around your home.
Purify the air from dirt and allergens and enjoy your pets in a cleaner environment.
Things to Consider When Choosing Your Air Purifier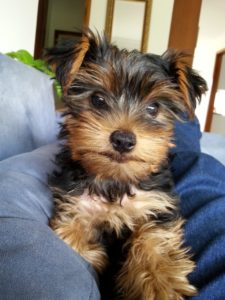 Before investing in a purifier for your home, there are a few things you might want to think about in the long term.
Let's break it down into simpler terms:
Cleaning
Just like vacuum cleaners, purifiers won't continue purifying for long if they're not cleaned out regularly. Consider how easy and how time consuming your purifier is to clean so that it doesn't get clogged up.
Noise
Having a loud droning noise on in the background isn't ideal, especially if it's in a room where you work or sleep. It's probably best to opt for a larger unit and run it at a low speed.
Larger units are also handy when you need to detoxify the room quickly.
Maintenance Costs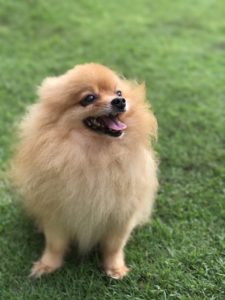 On average, some units can cost around $150 – $200 p/year to run and this includes filter replacement and electricity costs.
Filter replacement costs vary from $10 – $100. Some HEPA filters are installed with a prefilter to tackle those larger airborne particles before getting to the HEPA filter itself.
For carbon-type filters, these need to be replaced every few months.
Energy Star certified models are usually more energy-efficient, so you might want to take this into consideration before your purchase, too, in terms of cutting costs.
Some air purifiers have washable filters, also, and these can be reused.
Top 10 Best Air Purifiers For Pet Hair
1. LEVOIT LV-H132 Air Purifier with True HEPA Filter
The Levoit LV-H132 comes with a 3-stage filtration system. The first is a pre-filter for capturing large airborne particles; the second is the true HEPA filter that filters through the remaining particles, and the third is the activated carbon filter that absorbs and eliminates odors, mold spores and pet dander.
The 3 speed settings give you the option of how quickly you wish to cleanse the room. It also works quietly in the background, so you can have it on overnight using two brightness settings for a gentle nightlight.
The filter itself doesn't need to be changed for at least 6 months – depending on the quality of the air – reducing cost by a third compared to other air purifiers on the market.
Pet owners have found this air purifier perfect for ridding the room of odors from cat litter boxes and dog boxes, quickly and effectively.
2. Alen BreatheSmart Flex Air Purifier
The BreatheSmart Flex cleans a surface area of 700 sqft every 30 minutes, and what's more is, it's incredibly quiet, even on Turbo speed. This one is great for dust, allergies, pet dander and foul odors.
Such odors include cat litter boxes, diapers and puppy potty pads. And the fancy design makes them less of an eyesore in your home, as it will suit most décor arrangements!
This one is ideal for apartments, laundry rooms, nurseries – any small spaces within the home, basically.
Other users with particularly dusty homes have found that the BreatheSmart can clear the room within 12 hours, and you can really notice the difference. No more coughing, no more sneezing and clearer sinuses.
3. GermGuardian AC4825 22" 3-in-1 Full Room Air Purifier
The GermGuardian is an all-rounder. Firstly, it's proven to capture 99.97% of dust particles and allergens which include mold spores, pollen and house dust via the HEPA filter.
Secondly, it purifies the air of smoke. The charcoal filter significantly reduces the amount of cooking smoke, cigarette smoke, as well as pet odors.
Thirdly, the UV-C light technology purifies the air of mold, viruses, bacteria and spores.
Energy Star certified, so it's highly efficient, whilst the 22-inch 3 speed tower covers rooms up to 167 sqft.
Handily, the single filter only needs to be replaced every 6-8 months which makes this filter really cost efficient and well worth every penny.
A great one for allergy sufferers – super quiet and strong fans.
4. LEVOIT Air Purifier with True HEPA Filter – Cleaner for Large Room
Unlike the other LEVOIT product mentioned above, this one doesn't come with an optional nightlight, but the sheer beauty of the make still remains.
A brilliant purifier to have during pollen season, as it will almost certainly get rid of that stuffy nose of yours within a day.
100% ozone-free, so you don't have to worry about any harmful pollutants being emitted into the atmosphere, plus, it comes with a Sleep mode which will set the purifier to its lowest setting without disturbing your sleep.
This one will cover a large living room of 322 sqft and meets all requirements for being eco-friendly and energy efficient.
Users love how sleek and small this product is, compared to other air purifiers and mention how effective the LEVOIT is at eliminating odors from cats and ferrets.
5. Winix WAC9500 Ultimate Pet True HEPA Air Cleaner with PlasmaWave Technology
The Winix is a fantastic product for pet hair and larger airborne particles through the HEPA filter.
On top of that, the odor control captures even the strongest smells such as cooking and household smoke and odors.
This purifier has PlasmaWave technology installed that attacks pollutants like bacteria, viruses and gases.
Dog owners will fully appreciate this machine, particularly those with large dogs that shed constantly.
Not only is it quiet, but it will immediately get rid of dust and hair particles almost as quickly as it takes to install.
Other dog owners with older (perhaps smellier) dogs find this one especially impressive at eliminating the bad odors when other remedies such as air fresheners, perfumes and incense, just don't work!
6. Hamilton Beach 04384 Air Purifier – Odor Eliminator & TrueAir Ultra Quiet
So, you get 99% HEPA filtration with the Hamilton Beach purifier, and it comes with 2 replaceable carbon zeolite filters to filter out pet odors, whilst covering 140 sqft of room.
It's compact in size and super quiet, but despite its small stature, it's actually a powerful air cleaning tool for large spaces.
It filters pet odors and dander, it's cost-effective, and you get 3 speed settings.
Previous users have commented on how useful this purifier has been at filtering cat box odors and some have commented on how fresh and clean the air feels even with a house full of 2 small dogs and 3 cats!
7. Alen BreatheSmart FIT50 Air Purifier for Bedrooms & Living Rooms
The BreatheSmart FIT50 comes with just one filter– the HEPA OdorCell filter which cleans 900 sqft every 30 minutes – incredible!
Minimal noise makes it useful to have in the bedroom especially with the soothing pink tones to help send you off into a deep sleep.
What makes this purifier slightly different to the other odor-filtering ones, is that it's installed with a 1.5lb OdorCell filter that powerfully destroys all household and pet odors at a molecular level.
The Laser Smart Sensor senses even the smallest of airborne particles and has an Air Quality Indicator Light which closely reflects the current air quality of the rooms.
One user who is allergic to cats, discovered that this purifier worked wonders for when she stayed over a friend's house filled with cats. The air quality was phenomenal – the purifier itself was quiet and barely noticeable.
8. Airthereal Pure Morning APH260 Air Purifier with 7-in-1 True HEPA Filter
The Airthereal is different to the others in that it is 7-in-1 which basically means you get a prefilter, HEPA filter, activated carbon filter – which includes Nano Mineral, Cold Catalyst Filter, Photo Catalyst Filter and Molecular Sieve.
A real mouthful, right?
But you can be sure that it can remove 99.97% of dust particles, mold spores, bacteria and other allergens, and this makes the Airthereal a brilliant product for those particularly vulnerable to pet hair and dander, such as young children, the elderly, asthmatics and pregnant women.
By purifying a space of up to 355 sqft, this purifier is a wonderful addition to your home, office or even larger rooms like shops and restaurants.
The UV-C light and Anion function helps kill all that nasty bacteria that the filters capture, and the air filter only needs to be changed every 6 – 8 months.
Users have found this a great product for purifying their home of pet dander with even 3 Pomeranians and have also noted just how lightweight the model itself is!
9. Coway AP-1512HH Mighty Air Purifier, White
The Coway design is much more sleek-looking and features an Air Quality Indicator, a filter change indicator, as well as an Ionizer and Eco mode.
It's only small, so will cover an area of 49 sqft – middle sized spaces are best.
The 4-stage filtration system combines the prefilter, odor filter, true HEPA filter, and bipolar ioniser so this a great one for removing those nasty odors and airborne pollutants.
It also comes with a timer and 3 speed settings.
Significantly cheaper than the larger models, the Coway is also significantly quieter, not to mention the fact that the replacement filters are a lot cheaper!
Previous users have commented on the durability of this product. One has lasted 2.5 years and is still going strong! Not only is it sensitive enough to kick in from cooking smoke but also whenever dog scents and odors come wafting by.
In addition, this purifier uses up barely any electricity when switched to eco mode. A good find!
10. SilverOnyx Air Purifier with True HEPA Carbon Filter – Best Home Air Cleaner for Allergies and Pets
Another sleek and suave-looking filter, the SilverOnyx will neatly hide away in any room design. It features 5 stages of filtration, including the HEPA, carbon filter and UV-C for extra power and air cleansing.
This is a great one for smokers and especially those with pets in the home. It's compact, lightweight and powerfully attracts and destroys pet dander, odors and hair in a quick and efficient way.
It's very easy to use and will cover rooms of 500 sqft at 5 different speeds, whilst silently working its magic to free your home of nasty pollutants, toxins and mold build-up.
Users have found this product can help control dog and cat smells, and as a bonus, it even rids your home of vape clouds!
Pet Dander and Pet Hair Explained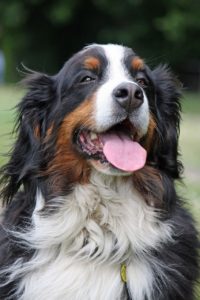 Pet dander is tiny flakes of skin shed from animals with fur or feathers. These are rather like flakes of dandruff, but smaller in size, at around 2-3 microns.
Dander can be a problem in the home if you house cats, dogs and rodents, for examples, since all these animals shed dander.
If you're allergic to animals, dander can be a real issue for you because of the protein that dander contains.
This particular protein is found in your pet's urine, saliva and hair, too, so whenever your pet urinates, some of that protein sticks to the skin which is then shed, and this can cause an allergic reaction.
By inhaling the tiny particles of skin, hair, urine, saliva, etc from these animals, your immune system attacks the proteins by producing antibodies and these cause certain reactions for the sufferer!
Reactions include, coughing, sneezing, wheezing, watery eyes, eczema and stuffy nose. It can even trigger an asthma attack in asthma sufferers.
What's more is that the dander particles become airborne and if not inhaled, it will stick to surfaces and spread around onto hair, clothes, anything it can stick to.
So, how to get rid of it, once and for all?
Well, first ensure you groom your pet regularly to reduce dander – preferably outside. Vacuum often, and lastly, use a good HEPA filter for extra filtration!
Avoid washing your pet too often as this will dry out the skin more and will ultimately flake more easily.
Most importantly, ensure you keep your pet out of your bedroom and don't let him sleep on your bed. Your bed will simply end up covered in hair and dander.
Wash dog toys often, to remove as much saliva as possible, and when cleaning the cat box, use a mask so that you don't end up inhaling protein-rich allergens!
Features to Look Out For With Pet Allergies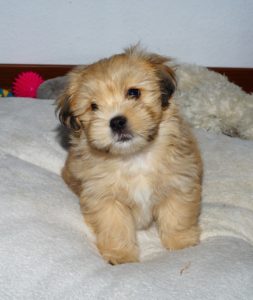 When looking for an air purifier that is best at coping with pet allergies, look out for the following features:
At least 3 separate filtration components. The first component should be used to trap larger particles in the air. The other 2 components ensure that the smaller particles are trapped or diffused and embedded within the material.
Designed to trap airborne particles such as pet dander.
Look out for Energy Star ratings which are the more energy efficient.
Negative ion purifiers can help attract airborne particles from the atmosphere and prevent them from spreading further.
UV technology – which works at destroying cells of allergens, proteins and flakes of skin.
Features to Look Out For With Pet Odors
Other air purifiers are designed at coping with pet odors and will include the following features:
Carbon filtration. Made of a porous material with a large surface area so that it can absorb large amounts of allergens and doesn't need a great deal of room in order to be effective.
This is when organic compounds have a chemical reaction with the activated carbon and this is what makes them stick.
By pumping ozone into the atmosphere, these purifiers will oxidise anything it touches which is a fantastic way of killing mold, mildew and getting rid of nasty odors.
Final Thoughts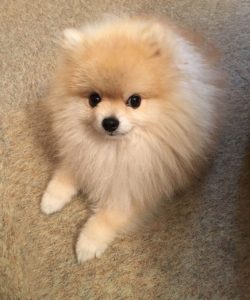 It goes without saying, you want to purchase an air purifier that suits your home and your family's' needs.
If you're housing kittens, hamsters, guinea pigs or rabbits, for example, you might well have hutches, cages and litter boxes that need regular cleaning.
However, you might be the most organised and dedicated person in the world when it comes to cleaning them out, but that doesn't always eliminate bad odors around the home.
Also when the neighbours turn up, unexpectedly, the last thing you want is for them to experience foul pet odors around the home – even though you might well be used to it!
Alternatively, you may have larger animals that like running in and out of the house, carrying anything it picks up from the great outdoors and then shedding it in your home.
The allergens created from hair and dander can cause a number of problems, and you don't always have time to pick up the vacuum!
So that's where the air purifier comes in and with all the latest technology involved in successfully cleansing the air you breathe.
You can find a huge amount of all-in-one air purifiers – of all shapes and sizes – that is most appropriate to your home or space.
Have a good look around and research thoroughly before you make your purchase, but just know that whichever one you go for.
It will surely be a fantastic investment for your health, your family's health and your pet's health in the long run.