Hi, my name's Irena and I live on the beautiful island of Crete in the Mediterranean Sea with my crazy, but wonderful dog, Sherlock, and my 3 cats, Hamlet, Dimitris and Ebony.
Today I'm going to be talking about dog tents. So what are dog tents I can hear you ask and why would I want one?
Well, a dog tent is a cozy hideaway for your best friends. Dogs like to have a space they can call their own and what is better than their own tent where they can curl up and get cozy?
What to Consider When Getting a Tent for Your Dog!
The first thing you need to consider when you have decided to invest in a dog tent is where you want it for. Will you want one for indoors or outdoors or would you like one that can be used both inside and out?
While outdoor dog tents can easily be used inside, indoor tents generally can't be taken outside.
Specially designed indoor tents can be made out of such materials as soft plush and oxford cloth which wouldn't withstand the elements. Outside dog tents are made to be waterproof.
They often have a quilted lining and water–resistant padding which has the effect of keeping your dogs cool in the summer and warm in the winter. They are a great idea if you're going camping with your dogs.
Pet tents come in all different sizes and you will want to choose one of the right size for your dogs. You don't want them to be cramped and unable to move about easily in the tent.
On the other hand you don't want the tent to be too big so that they feel lost, making it less cozy. If you're getting a tent for indoors you may want to choose one that matches your decor.
Pet tents are often made in neutral colors which usually goes with most furnishings. They also come in all sorts of designs. For example some look like baskets with roofs, others resemble a teepee.
Make sure that the door is big enough for your dogs to get in and out. You don't want them to struggle.
In addition, the door also facilitates airflow. Your dogs will need to have proper ventilation and some tents even come with a mesh window.
A dog tent has to be comfortable for your dogs. This is especially important if you are using the tent for camping.
Your dogs are used to being comfortable at home, whether they're in a basket, on the couch or in an indoor dog tent so if you're going to be going camping you need to make sure that the tent is as comfortable as it can be.
A lot of tents come with a soft mat, but if it doesn't, why not put in your dogs favorite blanket. Indoor tents also usually come with a mat or a cushion.
If they are comfortable, your dogs will have lots more energy after a rested night and if you are out camping, they will be ready to go for a long hike with you.
Accessories for Dog Tents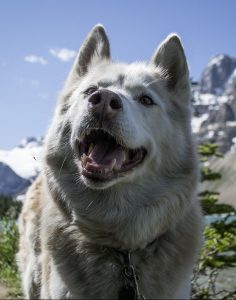 If you are going to take your dog camping, you will need to buy a stake to which you can tie your dogs' leash to at night as you don't want them running off while you're asleep.
Outdoor tents come with ground stakes so you can secure your tent easily.
They also often come with a travel bag. Outdoor tents are made to be taken with you so generally fold down and pack away easily.
Benefits of an Outdoor Dog Tent for Camping
You will often find granite, rocks and all sorts of debris at a camping site. Having a dog tent will prevent your dogs from coming in contact with them while resting.
They will be much more comfortable in a tent with a soft mat. In addition, this sort of surface can cause the paws and legs of your dogs to be scraped and even wounded.
Another benefit of a dog tent is protection from the weather, be it hot, cold, or wet.
The materials used to make outdoor tents are designed to withstand all the elements. You won't want your dogs getting wet or getting heatstroke.
An advantage of outdoor dog tents is that they are usually made of materials that are easy to clean.
A bright sunny day is the best time to wash down your tent. All you have to do is set up your dog tent in the back yard and get a garden hose, a sponge, a soft scrubbing brush, a bucket of water and pet-friendly soap.
Scrub down the tent with the sponge, using the scrubbing brush for stains and for the corners. You will need to scrub both the inside and outside of the tent.
Afterwards turn on the hose and rinse the tent until the water runs clear. Then just leave it to dry in the sun. On the other hand, many indoor tents are machine washable and some you can even tumble dry.
Top 10 Dog Tents
Best Indoor Dog Tents for Small Dogs
1) Best Pet Supplies Tent Bed, Tan, Medium
Here we have a tent that will suit both puppies and small dogs. The size of the tent is 16″ L x 16″ W x 14′ H.
It is made from very soft corduroy and has a poly-foam mattress making it very comfortable for your dogs. It has a triangular entrance which is easy for your dogs to get in and out.
This tent has a design which resembles a cave or an igloo and this structure gives a sense of security to your dogs.
It will make your dogs cozy both for the night and for naps during the day. It has an anti-slip bottom which means that the bed stays in place even if your pups wriggle about.
The tent is easy to clean as it can be washed in the machine. It is best to hang it on the line to dry as it can lose its shape if it is put in the tumble drier. It is part of your furniture after all so you will want it to look nice.
2) Frisco Cat/Dog Tent Bed, Sandy Beige
This dog tent is 16″ L x 16″ W x 14″ H which is perfect for your puppies or small dogs.
They do make a tent which is a little larger at 19″ L x 19″ W x 19″ H so it can also suit a dog which is a little larger, although certainly not a breed like a Great Dane.
The tent is made of a soft plush material which is machine washable on a gentle wash. It has a very comfortable cushion so your pups will be happy to hideaway in the tent.
The cushion can also be washed in the machine, but don't add anything else to your tent and cushion.
They need to be washed separately from clothes and tumble dried on a low heat. It's even better if you hang your tent on the line to dry as it keeps its' shape better.
If you're like me, you will like to have your pet accessories matching your decor. This dog tent comes in a sandy beige color which is a neutral color and should blend in very well with most color schemes.
3) Best Pet Sup
plies Coral Fleece Tent Bed
This dog tent is extra-large but it still only measures 19″ L x 19″ W x 19″ H so won't suit larger dogs like labradors. It is very comfortable for your pooches as it is made from soft corduroy and is lined with coral fleecing in the front.
It is filled with poly-foam which molds into whatever position your dog likes to rest in. The color is a neutral light shade which will match most decors and won't look out of place.
There is an anti-slip bottom which stops the tent from sliding around the room when your dogs get in it.
It is machine washable on a gentle cycle and comes with a removable cushion which can also be washed in the machine.
The tent doesn't stretch out of shape when it is washed so you won't have to worry about ending up with a weirdly shaped tent.
It is very easy to assemble and disassemble so it is simple to get it prepared for traveling. It's a great idea if you're visiting friends overnight. Your dogs will feel right at home if they are sleeping in something familiar.
Best Indoor Tents for Larger Dogs
4) P.L.A.Y. Pet Lifestyle and You Horizon Dog & Cat Teepee Tent
This tent which is in the shape of a teepee will suit a larger dog as it is 24.8″ L x 24.8″ W x 29.1″ H. It is very sturdy as it is made from interlocking woven upholstery-grade fabric.
It comes in 4 different colors, all of which have vertical stripes so you should find a color to suit your decor. The colors are desert, seacoast, lake and woodland.
The tent has built-in pinewood poles and is very easy to set up. There is a cushion which has a detachable cover and a lead-free zipper to ensure the health of your chewing pups.
You can wash the tent in your machine on a gentle cycle after removing the poles and in addition, the cushion cover can also be washed.
They can both be dried in a tumble drier or on a nice sunny day, just hang them out to dry on your line.
You can be assured that your children will be safe when playing around the tent as these tents are made in a facility which meets strict quality guidelines for products made for children.
Best Outdoor Tents for Small Dogs
5) Arkmilda Pet Tent for Dogs
This is a great teepee-style tent for a small to medium–sized dog up to around 33 pounds. It measures 23.6″ L x 23.6″ W x 17.6″ H.
It is waterproof so can be used outside, although there is nothing stopping you from using it inside as well.
The actual teepee is made from durable cotton canvas and there is a thick cushion which can be taken out of the tent if you need to wash the cover. Both the tent and the cushion cover can be washed in the washing machine.
The teepee is held up by stakes made out of New Zealand pine which is a very sturdy wood. It has a fun decoration tied to the top.
It's a blackboard so you can write all sorts of things relating to your dogs. Write out their names on it or draw pictures of them.
The tent is easy to assemble and can be put together in minutes without any tools. It can then be folded up for traveling.
It is very lightweight and won't take up much room in your car. You will certainly stand out at a camping site with your zebra striped teepee.
6) Hillwest Dog Houses Dog Tent
Here we have another outdoor tent which is suitable for small dogs. It measures 33.5″ L x 17.3 W x 15″ H and is available in 3 colors and 2 styles.
The cover has a detachable fleece which can be washed on a gentle cycle in your washing machine.
There is an insertable hard support board which stops the tent from collapsing and keeps it in good shape.
There is a zippered door so if you want to shut your dogs up for the night you will be able to. It weighs only 2.6 pounds and despite being lightweight it is still sturdy.
It barely takes a minute to both set up and take down and no tools are required. Because it folds down it is easy to take with you when you travel. An added bonus is that it comes with a 1-year warranty.
7) OLizzie Breathable Washable Folding Indoor Outdoor House Bed Tent
This tent is just the right size for your small dog. It measures 19.69″ L x 19.6″ W x 17.72″ H. The tent is made out of Oxford cloth which is washable in a machine.
It has a strong metal frame and there are mesh windows which allow plenty of air into the tent. The tent has a wide doorway so your dogs can get in and out of the tent easily.
It is easy to set up and disassemble so you can pack it away to take it with you when you are traveling. You can use it both outside and indoors.
When you are using it outside, there are corner ties which secure it to the ground, making it difficult for your dogs to collapse it even if they're jumping around.
Best Outdoor Tents For Large Dogs
8) Porayhut Portable Outdoor Pet Tent for Dogs
This tent is great for larger dogs and can even fit more than one dog quite happily. It measures 59" L x 59″ W x 43.3″ H but it is still lightweight.
It weighs just 4 pounds. The tent sets up within seconds and folds in seconds as well, ready for you to take on your travels. It doesn't take up much room in your car.
You don't have to deal with tent poles. This tent is so much easier to put up. All you have to do is unfold the tent and pull on the cord and the tent just pops up.
The tent is made from 210D Oxford PU800mm coating which is waterproof so your pups won't get wet. The tent also has UV50+ protection so your pets will be protected from the harmful rays of the sun.
The fabric is mesh which is breathable and keeps your dogs cool in the summer months and warm in winter. In addition, the tent is eco-friendly and chemical-free which is nothing but good for the environment.
The tent can fold at least 1000 times without breaking so it will last you a long time. There are 2 doors, one in the front and the other at the back giving your dogs good access.
In addition, there is an extra zipper hole. The tent comes with a storage bag which won't take up much room when you're on the road.
9) Pettom Dog Cat Camping Tent
This is a very lightweight tent at just 2.8 pounds so is easily portable. It measures 45.3″ L x 34.6″ W x 28.3″ H so will suit a larger dog.
It is made of 210D waterproof polyester and has a tarp bottom which is also waterproof.
The material used to make the tent has UV protection which will stop your dogs getting unhealthy exposure to harmful rays.
It comes with metal stakes and a fiberglass rod. The tent is sturdy and very easy to clean with a hose.
There are doors with zippers so you can let your dogs run in and out or lock them up for the night. It has mesh windows which keep out the mosquitos while giving ventilation.
The tent is both easy to put together and easy to disassemble. It comes with a bag so you can easily pack the tent for when you are traveling.
10) Yolafe Portable Pet Tent Cave Bed Playpen Kennel
There is plenty of space in this dog tent for a bigger dog as it measures 43″ L x 43″ W x 32″ H. Still it is very lightweight for traveling at 5.7 pounds.
It is made out of 6000 PU coating Oxford cloth which is waterproof and damp-proof. In addition, it's very difficult for your dogs to claw, scratch and bite the material. The PU coating can cope with 59 inches of rainfall.
The tent's doors have double zippers which will stop your dogs from running out of the tent when the doors are closed. It has a mesh screen which will keep your dogs cozy and warm even when it's raining.
Overall Best Dog Tents
My top pick for indoor tents is the Frisco Cat, Dog tent as it has very soft plush fabric and it is enclosed giving your pups the perfect hideaway.
It has a pillow and both the tent and pillow can be washed in the machine. It can also be tumble dried so your dogs won't have to be without their tent for long.
My top pick for outdoor tents is the Porayhut Portable Outdoor Pet Tent for Dogs as it fits the larger dog and will also accommodate more than one small dog. It is waterproof and has UV protection.
It has a breathable mesh fabric which will keep your pups cool in the summer. I like the fact that it is chemical–free and is therefore eco-friendly.
Final Thoughts: Dog Tents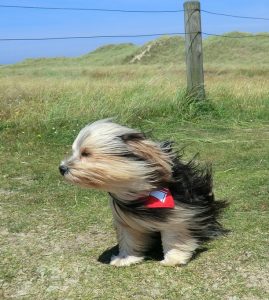 I think that it is easy to agree that a dog tent is a good addition to your household.
If you buy an indoor dog tent, it is a cozy hideaway for your dogs. If you want one for outdoor use, a tent is a good idea whether you want it for the yard or to take it camping.
Outdoor tents are a waterproof hideaway for your dogs so they don't need to get wet or to be exposed to the elements.
I think that whether you want a tent for indoors or outdoors you will be giving your dogs a great experience.
Articles you may also like:
8 Best Luxury Designer Dog Carriers & Bags