Hi, my name's Irena and I'm going to talk about dog conditioners today. Yes, dogs do groom themselves, but they're not as meticulous as cats and every once in a while they do need a bath.
You're probably cringing at the idea of lengthening bath time by using a conditioner as well as a shampoo.
Some dogs love baths, others hate it, but whichever category your dogs come in to, it's highly likely that you will end up wetter than them, not to mention your bathroom ending up a complete mess!
Do You Really Need to Use a Conditioner on your Dogs?
So why use a conditioner as well as a shampoo on your dogs? Well, shampoos get all the muck out of their fur, but a conditioner gives their coats a shiny and sleek look.
In addition, if you just shampoo the hair shaft stays open allowing any dirt to get in and oil and moisture to escape. However, a conditioner closes the hair shaft, restoring moisture and elasticity.
This is particularly important if you wash your dogs more than once a month.
So how do you decide if your dogs are good candidates for a conditioner? There are lots of factors to consider. For example, if your pups have greasy fur, it's probably best not to condition as it would add even more moisture.
If your dogs have long coats, their fur is probably prone to matting and tangling. Conditioning would help to get rid of this problem and brushing after bath time would be made so much easier.
Dogs without undercoats have thin hair which tangles easily. A conditioner would help with de-tangling and should add some body to their hair.
Itchy skin can be very unpleasant for your dogs and you will probably end up washing them more frequently.
In this case it's a good idea to use a conditioner with oatmeal as it helps with allergies. Inflammation can be aided with herbs such as aloe vera and burdock.
Can I Use Human Conditioner on my Dogs?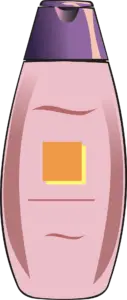 The simple answer to this question is no. Dog shampoos and conditioners are formulated to match the pH level of dogs, which is 6 – 7.
Human shampoos and conditioners are more acidic than this and could cause your pups irritation.
If you use a human shampoo on a dog it will disrupt their balance of acidity, effectively removing the protective layer from your dog's skin. This could lead to bacterial and viral infections of the skin.
If you as a pet owner aren't aware of this, you could start to wash your dogs more frequently because of the smell the bacteria causes. And so the problem becomes worse.
Human shampoos can make your dogs' coats drier, which in turn causes them to itch. This can lead to abrasions, a breeding ground for bacteria.
In addition, dog skin is more sensitive than human skin and requires a more gentle and mild shampoo and conditioner. Human grooming products are much harsher and therefore can cause discomfort for your dogs.
What to Look for in a Dog Conditioner
The first thing to do when buying a conditioner for your dogs is to look at the list of ingredients. What you want are natural ingredients like aloe vera, jojoba, and gardenia, not harsh chemicals.
Oatmeal is also a great ingredient and is especially useful if your dogs have itchy skin. It is moisturizing because it contains B vitamins which draw in moisture from the atmosphere. Oatmeal also helps to make the hair silky and soft.
Vitamins and minerals are also recommended. They don't only have their uses in food, but also in grooming products. For example, vitamin B5 seals the surface of the hair which adds extra protection against bacteria.
If your dogs have dermatitis or bacterial flare-ups, consider investing in a medicated conditioner. If they have flaky skin, fish oils are a good idea as they have the correct ratio of omega-3s and omega-6s.
The Benefits of a Dog Conditioner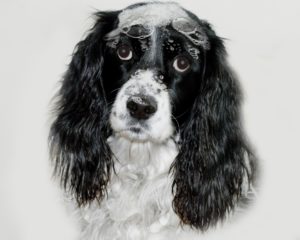 Dog conditioners replace the oils that the shampoo takes out as it cleans.
If you have dogs who love to roll about in the mud, they will take a lot of cleaning and this makes the skin dryer.
A healthy dog usually has a glossy coat. A good conditioner with added nutrients will promote that definite shine.
Natural conditioners contain ingredients such as oatmeal and vitamin E which help provide a silky and soft coat.
Ingredients such as proteins and amino acids make even limp looking hair look thicker and fuller. Just think how good your pooches will look when you take them out on their walks.
Conditioners help to reduce the static that is often caused by shampooing.
A good organic conditioner can help to both reduce the amount of hair shed and to de-tangle fur.
What to Avoid in a Dog Conditioner
Artificial preservatives should be avoided in dog conditioners as they can cause irritation.
For example, formaldehyde is toxic in nature and can cause conjunctivitis as well as other eye problems. It can also lower the immune system and cause skin allergies.
Chemical fragrances can cause a number of health hazards from skin reactions to neurotoxicity.
As canine skin is particularly sensitive it is best to avoid chemical fragrances and only go for perfumes made out of plants and essential oils.
Sulfates should be avoided as they are skin and eye irritants. In addition, they dull and damage the coat. Some are even used in pesticides which isn't a pleasant thought.
Artificial colors might make the product look bright, but chemical dyes are linked to cancer and birth defects.
Unfortunately, dog shampoos and conditioners are not regulated. The manufacturers don't even need to list ingredients by their chemical names.
It is up to us to examine the ingredients list to ensure the safety of the products. It is good to know, however, that there are now a lot of organic dog grooming products out there.
What are the Different Types of Dog Conditioners? 
Basically there are four different types of dog conditioners.
The most common is one which you apply after shampooing and then rinse out.
Then there is the 2 – in – 1 shampoo and conditioner, which, with just one application, is easier to use for those who have dogs who hate baths.
The leave-in conditioner is also a little easier to use than apply and wash as you simply put it on and leave it.
Finally, there is the spray which can also be used in-between shampoos on skin which hasn't been washed.
The Best Dog Conditioner
1. Pro Pet Works Natural Oatmeal Dog Shampoo & Conditioner for Dogs
This is my number one choice for a number of reasons.
Firstly, it has oatmeal which is moisturizing.
It also contains aloe vera, almond oil, and vitamins A, D, and E, all of which are very soothing for your dogs.
They help to promote a smooth and glossy coat.
What is most impressive is what this conditioner doesn't contain.
There are no sulfates, alcohol, added colors, or any harsh chemicals.
It is also soap-less and detergent-free.
This product is recommended by vets as it is especially formulated for dogs who are allergic to certain foods, grass, and flea bites. It can even be used if your dog is using flea treatments.
The conditioner is pH balanced for dogs with sensitive skin. If your dog has itchy skin, it should also help.
It de-tangles matted hair, making it easier to brush your dogs. None of my dogs particularly like being brushed so this product is ideal.
The conditioner has a natural cherry blossom scent and will keep your dogs smelling sweet for days. No chemicals have been used to fragrance the conditioner.
It is completely biodegradable and is made with recycled materials. As well as having a sleek dog, you will also be helping to save the planet.
The final advantage is that it's both a shampoo and conditioner so you only have to do one wash. This is great for my dogs as they hate bath time.
2. Burt's Bees Dogs All-Natural Shampoos Conditioners
This is a separate conditioner which you apply after washing with a shampoo. Leave it for one minute and then rinse out.
The product contains oat flour which is great for dogs with dry skin.
There is also honey which promotes a glossy coat, and green tea extract.
It has beeswax which is good for sensitive skin and is made with 97% natural ingredients.
What it doesn't have are sulfates, other harsh chemicals, or artificial colors, nor are there any artificial fragrances. In fact, it doesn't have a strong scent at all.
It is pH balanced for dogs and is made cruelty free in the USA.
 3. Isle of Dogs Everyday Jasmine & Vanilla Silky Coating Conditioner for Dogs
This is another separate conditioner. For the best results work it well into the skin of your dogs and then leave for five minutes before rinsing out.
It contains aloe leaf juice which is soothing for your dogs, and proteins for extra shine. It has a natural jasmine and vanilla fragrance so your dogs will smell lovely.
This conditioner has been formulated to moisturize and get rid of tangles and matting.
It also allows the coat to lay flat and also helps to reduce shedding after a bath.
Which one of us wouldn't appreciate the lack of dog hair on the floor and furniture? I know I would.
4. Pet Oatmeal Anti-Itch Shampoo & Conditioner in One by Pets are Kids Too
If you are looking for a hypoallergenic conditioner, this is one of the best. The combination of the ingredients relieves itches easily.
There is organic oatmeal, baking soda, and aloe vera, as well as coconut.
This conditioner is 100% organic and plant based. Even the baking powder is 100% vegan.
There are vitamins A, D, and E, all of which provide moisture and have anti-bacterial and anti-inflammatory properties.
It has a great oatmeal cookie scent which is completely natural and smells great. What is better than sweet smelling pooches? The scent lasts for days as well.
This conditioner helps to get rid of dandruff and has anti-bacterial and anti-fungal properties. It provides plenty of moisture and is gentle on your dogs.
What it doesn't contain are detergents, alcohol, harsh chemicals, and additives.
It is recommended by vets and is even used by professional groomers. What a great endorsement.
5. Sofee & Co Natural Dog/Puppy Conditioner, White Pear
This is another conditioner which is good for dry, itchy, and flaky skin as well as for dogs with allergies.
Only natural ingredients have been used, and there are no parabens, sulfates, mineral oils, or artificial colors; great news for your dogs.
It has a natural white pear scent which will keep your pups smelling great for days.
This conditioner is a great moisturizer and will leave your dogs with a smooth and shiny coat. It's even safe to use on puppies as well as adult dogs.
To use, wash your dogs with shampoo and rinse, then use the conditioner and finally give another rinse before brushing your dogs.
The ingredients are 100% cruelty free.
6. Warren London – Leave-In Conditioner for Dogs Skin and Coat
Here we have a leave-in conditioner. All you have to do is wash your dogs with shampoo, rinse, and then apply the conditioner.
Leave it in and every two hours for 24 hours, it will release moisturizing emollients.
Your pups will end up with soft and shiny hair and there won't be any oil residue.
The main ingredient is completely natural; guajava extract, and the scent is outstanding. It is made up of a tantalizing mixture of guava and mango.
The conditioner provides intense hydration and supplies the hair with essential nutrients to keep it in excellent condition.
This hydrating butter is perfect for dry and damaged skin and hair.
7. Cloud Star Buddy Splash Spritzer and Conditioner, Lavender/Mint
Here we have another leave-in conditioner which is actually a spray.
It can be used both after washing and in-between on dry hair.
All you have to do is massage the conditioner in and then leave to dry.
It contains no harsh chemicals, but instead pure botanical extracts including aloe vera juice, essence of lavender, and essence of mint. It is also jam-packed full of vitamins.
This conditioner deodorizes, softens, and refreshes, so your dogs should look very smart with their soft and shiny hair.
8. Doggie Dailies Shampoo for Dogs: 2 – in -1 Dog Shampoo and Conditioner
This is another 2 – in -1 conditioner which would be great for my dogs. To use first wet your dogs.
Then apply and work into a rich lather. Leave for five minutes and then rinse out.
No harsh chemicals are used in this conditioner, only natural products such as coconut and lanol.
The scent is coconut which is as fresh as a daisy. All the better for when you are cuddling your dogs.
It is moisturizing, which gives your dogs a smooth and silky coat. It also helps with dry and itchy skin.
9. Pet Head High Maintenance Leave-in-Conditioner
This is a leave-in conditioner which is great if you want to reduce the time your pooches have to be in the bath.
All you have to do is shampoo and rinse and then smooth the conditioner over your dogs.
It's a great idea to blow-dry afterwards, although I don't think any of mine would keep still for long enough.
It doesn't contain any parabens, petroleum, propylenes, sulfates, or glycol. Instead it has lavender oil and flower oil, both of which help to heal damaged skin.
There is also aloe vera leaf juice which helps to prevent itching and soothes your dogs.
This conditioner contain vitamin B5 which seals the hair, therefore ensuring protection from bacteria and viruses.
It is the right pH for dogs and has been specially made for dogs who have dry or damaged skin and fur.
10. RODOR Natural Anti Itch Spray-Leave-in Dog Conditioner
Here we have another spray which can be used after shampooing your dogs or in-between baths. Just spray and leave to dry naturally.
There are no harsh chemicals in this conditioner, just natural ingredients. There is pure jojoba and yogurt extract, both of which hydrate and heal damaged skin. They also help to promote a shiny coat and volume.
In addition there are lots of other ingredients which are good for skin health and hydration, including sunflower, apricot, reishi mushrooms, and gardenia extracts. It has a light natural scent.
This conditioner is vegan and gluten-free. There are no parabens or artificial colors which aren't good for your dogs. It is 100% biodegradable.
It's a great product for dry, itchy, and sensitive skin. It both treats dry patches and stops hair loss. It also has oatmeal which is great for dogs with allergies.
It is perfectly pH balanced at 7.0.
Final Thoughts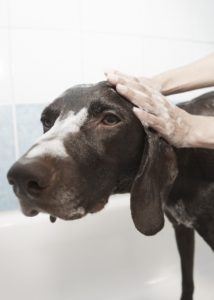 Dogs depend on us for their care and for many of them a dog conditioner is recommended.
If they have allergies or itchy skin, a conditioner can help to relieve these symptoms.
If they have dry skin they will benefit from the extra moisture the conditioner gives.
Dogs with coarser hair may need a conditioner to help manage their hair, while those with thin and lank hair should get extra body.
My top choice out of the conditioners I have described is Pro Pet Works Natural Oatmeal Dog Shampoo and Conditioner.
It's jam-packed full of healthy organic ingredients and is totally environmentally friendly.
On top of it all it's a shampoo and conditioner combined which makes for easier bath times with my bunch of fur balls.
If you have any comments or questions, please feel free to leave them below!