Who needs doorbells when you have a very well meaning pup alerting you that your guest are here before they have even reached the gate! Or how about the neighbours cat, or a squirrel?
My dog even barks when the trees move too much with the wind! There are some occasions when it's useful for them to bark but constant noise can annoy you and let alone your neighbours.
Some snarky comments from the neighbours are the least of your worries. You can be fined up to £5000 for your dogs barking.
In law, a barking dog can be a statutory noise nuisance which under the environmental protection act of 1990 the owner can be taken to court if you do not do anything to stop the barking. This is why stopping your barking can be very important.
How I Came Across Vibrating Dog Collars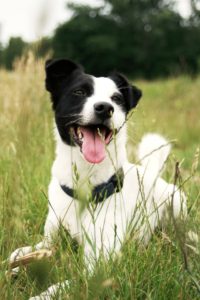 Hi, I'm Caitlin and I have a Jack Russell called Harvey.
Most small dogs yap, but my brave dog has such a deep bark he scared my postman by making him think I had a great big German shepherd!
My brave boy also protects the house from cats, people in hats, the wind and I could go on. This means that his barking was unfortunately non-stop.
I have tried positive reinforcement with treats but he is so rarely quiet that it has proven ineffective. I have tried a harmless water spray, but he then just barks at the sprayer.
Recently, I had heard about trainers using vibrating dog collars from one of my good doggy friends, so I have set up this page to give you all the information you need to make an informed choice about vibrating dog collars.
I have researched in great depth and would like to share the information I have with you.
There are lots of methods to help condition your dog into the perfect canine and it may not be right for your dog but here is an in depth look into vibrating dog collars.
Here, I have only reviewed vibrating collars because I personally would never use a shock collar on my pup and therefore cannot review them fairly.
They are collars which cause a small shock, usually this can be turn off and only the vibrating aspect can be used but as I can't even get the settings on the thermostat to work, I would never want to risk confusing the two!
It is personal preference and they do have there uses but I would recommend at least beginning with a vibrating only one.
What is a Vibrating Dog Collar?
There are two main kinds of vibrating collars, one is using a handheld unit to control the vibrating collar.
It comes in two parts with a collar that goes around the dog's neck and a handheld control unit which will be operated by the owner.
The other kind of vibrating collar is collar that has the option of vibrate which when it hears your dog barking it will vibrate to use it as a barking deterrent. A lot of vibrating collars have extra features.
Why use a Vibrating Dog Collar?
You can use a vibrating dog collar to help condition your dog for example, if they have seen a dog in the distance and they start to bark you can use the vibrating collar along with a command which overtime should help correct your dogs behaviour.
Over a long period of time of this conditioning, you can stop using the vibrating collar and the command should be enough to get your dog obeying you.
It could also be used to get the attention of a deaf dog as they cannot hear your commands, this can then be used with visual stimulation to train them.
You can also use a vibrating dog collar to stop a dog barking by using a anti barking vibrating collar, which when it hears your dog barking it will vibrate.
My Top 6 Best Vibrating Dog Collar Reviews
        1. Dog Rock – Dog Bark Collar
This is a modern improved collar suitable for a dogs between 11 lbs to 110 lbs.
It comprises of seven sound and sensitivity settings for the vibrations, so even your thickest fur friend will get a buzz if they bark.
It importantly does not react to other dogs barking, so your dog will not be buzzed for other dogs mischief.
This collar works by providing a beep warning noise for your dogs first and second bark, but if this does not stop the barking then the collar will beep and vibrate on the third bark until the seventh bark by your dog. After this point the collar will stop vibrating and go into a sleep mode for one minute.
This is a very stylish colour, with a very fitting bone shaped cover over the buzzer. This collar comes with a choice of two colour covers, so a blue and orange cover or a black and pink cover.
It is also very good because it offers a reflective strip around your dog and so if you do take it out and about it will make your dog more visible. Furthermore it is water resistant so it can be used for walkies whatever the weather in addition to your usual collar.
The best bit about this collar is that it comes with a free e-book on dog training to help you get that perfect pooch as well as two spare batteries.
Also, it's built to last and comes with a one year guarantee.
2. POP VIEW Bark Collar Version Humanely Stops Barking with Sound and Vibration
There are a range of colour options with this collar, including a fun camouflage design.
My personal favourite design has stylish silver front with a very fitting bone cut out to make any pooches mouth water.
It is also water resistant and has reflective strips to help keep your dog seen and safe.
Similar to the collar above, this collar offers a seven correction levels. The first and second bark are met with a warning beep, which duration increases from 1.5 seconds to 2.5 seconds and if this fails to shhh your pup then on the third bark a five second warning tone and a short vibration is applied.
The vibration increases in duration up until the seventh bark, by which for the safety of your pup goes into a one minute sleep mode before beginning all over again.
This collar is suitable for a wide range of dog breeds. The microprocessor detects the vibrations of your dog's throat while barking, and the sensitivity can be adjusted to meet your dog's specific bark.
This along with a strong, nylon collar with a durable thick buckle, allows it to be suitable for a range of dog breeds. It is suitable for dogs weighing 11 lbs to 120 lbs and for even those with a more muscular neck of up to 55cm.
Worried the collar might not work? This seller offers 30 days guarantee of a full refund even if the collar does stop your noisey pooch and therefore this is a zero risk purchase. A peaceful home awaits.
3. GoodBoy Small Rechargeable Dog Bark Collar For Tiny To Medium Dogs
Got a tiny pup who has the lungs of a lion?
This collar is our most suitable for the smallest of breeds, suitable for dogs over 6 lbs and a neck size of 5 to 19 inches.
It comes in a cute pink or black and even says good boy or girl on depending on the colour choice!
The best thing about this collar compared to the others is that the sensors and batteries are completely encased.
This means that it is completely WATERPROOF so no need to remove for swimming or bathing.
It also does not have any pokey prongs but a strip to ensure better contact, comfort and positioning for even active pups.
This collar is also rechargeable, allows for the progressive noises and vibration levels. If your dog doesn't bark for 40 seconds in between then the sensor reverts back to level 1 to ensure your pup is rewarded for the blissful silence!
Like the other collars, you can adjust the sensitivity of the vibrations picked up so even the smallest bark can be corrected.
4. WOLFWILL 100% Waterproof Rechargeable Humane No Shock Remote Dog Training Collar
This collar comes with a remote, giving you full control of the training.
Verbal commands can be used before you issue a warning vibration, ensuring your puppy listens to you.
This also means that any other behaviours which are not to your liking such as chasing the neighbours cat!
The remote gives you control of the tone, vibration and light settings from up to 660 yards away so even off lead you can correct your pup.
With three easy to use buttons, you can choose what correction you would like and have a choice of 16 levels of vibration giving a wider range of vibration for your dog suiting a wide range of breeds. The controller comes with a hanger to prevent any mishaps.
The collar itself is complete waterproof, so swimming is not off the table. It is suitable for larger breeds weighing in at 22-88 lbs so it is not our lightest colour.
Its design is simple with a black case but for what it appears to be a big, black box it does give you a lot more specific training control so you could use it to make your dog obedient overall instead of being limited to barking. Best of all both remote and collar are completely rechargeable by the USB cable provided.
The quality of this product is good, along with the customer service. You are given a 30 day money back policy and two years warranty with continuing lifetime technical support.
For this collar, the seller recommends not leaving the collar on for more than 12 hours and to re position it on the skin every one to two hours to prevent irritation but we would recommend this for all the collars we review here.
This quality collar definitely opens the door to numerous training possibilities and no more worries about the corrections being applied by other dogs barking or other noises thus giving a very targeted approach. It won't be long till you have a perfectly behaved pup even the grandparents will enjoy.
5. MASBRILL Small Dog Bark Collar – Control Bark by Beep Sound and Vibration, No Shock
This is our cheapest collar, offering much the same as the other collars.
The collar picks up the throat vibrations, and has 7 vibration settings itself which can be set to suit your dogs needs.
The colour itself is nice and simple, a choice of orange or a pale green with the collar fitting over the box.
This collar works in a similar way to the other automatic anti-bark collars.
It gives a warning sound for the first two barks, increasing in duration and a 4 second warning sound with a short vibration which continues until it reaches 3 seconds on the seventh bark before resorting to a sleep mode. When the power drains, simply change the single battery.
This collar is suitable for range of dogs sizes dogs, 5-55lbs with a neck size between 5 and 19 inches. The seller recommends not leaving it on for longer than 6-10 hours at a time.
This collar is simple and effective. It's very affordable price tag makes it perfect for trialling an anti-bark collar.
6. LOVATIC Dog Bark Collar – 7 Levels Sensitivity Adjustment – Best No Bark Control Collar
Returning to a traditional paw design, this orange collar offers high frequency ultrasonic sound and vibrations to control your dog.
This offers a beep for the first two barks, before then combining and increased length of beep and increasing duration's of vibrations.
It then enters a 1 minute rest before starting again. Another plus is that when not in use, it enters a sleep mode to save battery.
It matches the competition with seven sensitivities levels, making it suitable for a range of dog breeds.
It's Suitable for larger breeds between 15lbs to 110lbs. Recommended to not be kept on for more than ten hours.
The best thing about this collar is the freebie! A free waterproof clip on safety light (read our blog to find out important these are!) and if your register with them you get a lifetime guarantee and another website to gain access to prizes and discounts.
Just see the image. If you have multiple dogs, remember to check out there promo codes at the bottom of the page by clicking the "Check Price" button below!
Other Training Methods to Consider Before Using Vibrating Dog Collar?
The first method I would consider is to see if there are any obedience classes that your dog can go to or teach them obedience yourself.  This will mainly be for puppies but positive reinforcement is loved by dogs all ages and you can always help this process with some treats.
If this has not worked and your dog has picked up some bad habits that you are struggling to break then I would next consider getting a clicker, this can be used to reinforce positive behaviour. When your dog is behaving well you can click the clicker and then give a treat which overtime will hopefully reinforce the good behaviours.
If you can't get to, or don't fancy dog classes, you can always check out The Online Dog Trainer.
The final method is the method of using a shock collar, this is done by punishing bad behaviour.
How do Vibrating Dog Collars Work?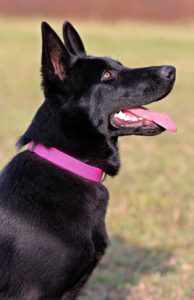 They generally are attached onto a rubber or fabric collar by normally a straps, a buckle or velcro, you will need to look into which one is best suited to your dog. The vibrating collar usually has a couple of prongs, either metal or rubber, that are in contact with the dogs neck so that the shock can be felt.
There are many ways in which they work depending on the brand but they mainly are by manually pushing a button which will be for bad behaviour that the collar could not detect or a vibrating collar that will be triggered when it senses that the dog is going to bark.
Many vibrating collars can also be bought with other features on for example a shock setting and an audible setting. Make sure you research well into this to find the best suited vibrating collar for your dog.
How to use a Vibrating Collar?
There are two main stances in the dog world with how vibrating dog collars should be used to train your dog.
On the one side dog trainers only think it should be used to get their attention, this would be when the dog is distracted to then get them to focus on the command they would like them to follow.
On the other hand trainers think it should be used as a correction tool, for example when the dog is doing something bad you get the collar to vibrate until the dog learns that it should not do that action.
Things to Take Note About a Vibrating Collar
For the dogs health training sessions should not be too long so keep them short and positive, try to make leave the ending point of the training session on a high note.
At the beginning of your training make sure your dog is in a familiar environment to make them most at ease and more likely to react better to your training.
When using a vibrating collar you need to teach the command first before using the vibrating collar if the intention of the collar is to get the dogs attention.
When you are training, keep it basic for the dog so only teach them one command at a time.
Factors to Consider When Deciding on Which Vibrating Collar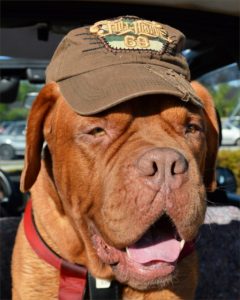 Size – Obviously you need to get the right size collar for your dog so that the vibrations are felt by the dog and that the collar does the not harm the dog ie it is loose enough around the collar.
Price – There is a large range of prices with vibrating collars due to the quality of the collar and all the other features that can be extra on it so as with most products you get what you pay for
Your Dog's Size – It is suggested that for small dogs or puppies the collar is one inch below the head, for a larger dog it is suggested that it is two inches below the head.
The Collar – collars are made out of a few different materials for example leather or nylon, for your dog I would suggest getting a leather collar as they are more durable and are also waterproof.
The Pros and Cons of Vibrating Dog Collars
Here is our overview of the pros and cons of vibrating dog collars, comment below if we have missed anything out
Pros
The cost of them are good for what they offer and can be better than other costs that are associated with bad dog behaviour for example noise complaint fines

It can provide quick results if it is used correctly, if trained well then you can expect to see results within the first few weeks

There is a large variety of vibrating dog collars which means there is a large range of them in which to find the ideal one for your dog

The presence of it can be a positive side as your dog will come to associate it with having to behave and should learn from there to complete the command you want them to for example not to bark at the door.

Provides instant notification of a bad behaviour ie barking. (some collars can give the dog a warning before the vibration is administered for them to not go through with the bad action

It can be difficult to train a deaf dog as they cannot hear your commands.

A vibrating collar can be used to get there attention to then use a visual command. When doing this make sure the commands are clear and consistent.
Cons
The owner in many cases does not use the vibrating collar correctly so my advice would be to learn how to use it correctly. This will then have the best chances for you to improve your dogs behaviour  

In some case when it has been used incorrectly it can cause fear and anxiety in the dog. It has lead to dogs not wanting to use the collars and in extreme cases not wanting to go for walks anymore. This is more likely with a aggressive dogs as normally the aggression is fuelled by either fear or anxiety.

As it is a vibrating collar it is not a positive method for the dog which will need to be used correctly to get the most out of using this training method

If you have an aggressive dog then you may need to seek other methods if they would not allow you to put the collar on and off regularly or get aggressive when they see the collar due to you putting it on them in the past.

It can cause harm to your dog if not worn correctly for example skin damage if too tight or left on too long
Other Kinds of Dog Collars
Martingale Collars
These are collars that provide more control over your dog without the choking effect of a slip collar and are better suited for dog with narrower heads like a greyhound. For more information about this we have created a full page on this here.
Shock Collars
The term shock collar is a term used to describe a family of training collars that deliver electrical shocks of with an array of different intensities and duration's to the dogs neck. If you would like to understand them more then visit Brain Training for Dogs
Leather Collars
Leather dog collars are also an option. Although they may not offer the training benefits of other collars, aesthetically they are great! They also usually last for a long time as leather is a durable material. We've also done an article on the best leather dog collars.
Final Thoughts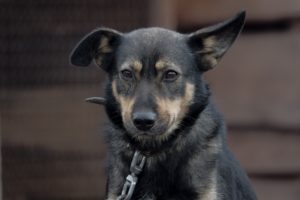 In this article I have tried to give you all the information you would need to make an informed decision on if a vibrating collar is right for your pup.
It is a big decision to make on behalf of your dog and you need to make the right decision.
Our top pick for a vibrating dog collar is Dog Rock Dog Bark Collar as it has a 1 year guarantee.
Along with this there is a good range of styles and it comes with a free e-book and batteries which can help you on your way with training your perfect dog.
Vibrating dog collars are good when they are used in the right hands, always make sure you have learnt how to use them well, as at the end of the day you would never ever want to hurt or cause discomfort to your pup.
Thank you for reading this! If you have any questions or so extra information you would like others to know about please leave a comment and share this post! We would love to hear about your experiences with vibrating dog collars!