If you are anything like me, you treat your dog (or dogs) like family. If you are REALLY like me, you might be a bit of a crazy dog mom… but either way, you want to give your fur baby the best life possible. That usually means spoiling them with the best treats and toys you can find!
Hello dog moms and dads! My name is Bri, and I am a proud dog mom of a beautiful 8-year-old American Bulldog and Pitbull mix named Bruce (who you can see, looking happy as ever above).
When I adopted Bruce from a local animal rescue shelter, he was suffering from double ear infections and skin allergies that had led to a pretty bad skin infection.
The shelter employees told me he had been in the shelter for almost a year and was overlooked by everyone because of his age and medical needs (where's the tissues?). When I walked up to his cage, he lifted his big head and wagged his tail a little.
His sweet face melted my heart and I knew I needed to bring him home, fix him up and make him the happiest dog on the planet (my fiancé wasn't sold on adopting a "senior" dog, so we compromised and adopted a senior dog). Once he was back to great health, I saw his spunky and loving personality come to life.
I was spending an unheard-of amount of money on treats and toys for my boy, and the toys were not nearly strong enough to outlast his love for tearing out the stuffing. I knew I needed to find a more affordable way to keep him happy without skimping out on the quality of the products.
That's when I decided to get him a BarkBox subscription from a company called Bark!
Who Are Bark?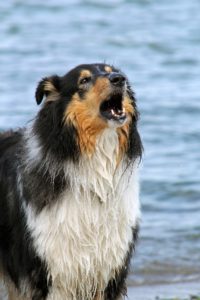 Bark is a company run by dog-enthusiasts that offers monthly subscription services to dog owners anywhere in the United States and Canada.
Based in New York, the company was founded 2012 by Matt Meeker, Henrik Werdelin and Carly Strife who all wanted higher quality toys and treats for their dogs.
They started by hand filling and shipping boxes for orders out of their office in New York, and quickly realized they would need to expand and hire some help. Now the company reaches over two million homes and 600 thousand dogs!
Bark provides two different subscription boxes including BarkBox and Super Chewers, as well as an online storefront called Bark Shop.
The Bark Shop includes all the toys, chews and treats that are in the subscription boxes as well as other items like wellness products for dogs with anxiety.
Some of their products are also available in retail stores such as Target, Bluestone Lane and Urban Outfitters. You can also find some of their toy bundles on Amazon.
What Comes in a Barkbox?
BarkBoxes are created by dog lovers and tested out by real dogs in the office (I picture dogs in little business suits eating treats all day – hello hire me please).
Each BarkBox has a different theme and includes two adorable plush toys, two bags of yummy treats that are customized by the subscriber to adhere to any food allergies or restrictions, and a chew.
The toys are stuffed and contain a squeaker ball and most of them have a material inside that makes a crinkling noise. For some reason that noise is addicting to Bruce! Treats come in two five-ounce bags and are made with wholesome, healthy ingredients.
With my dog's sensitive skin, I selected the food allergy option which sends him limited ingredient treats like sweet potatoes, carrots, duck, and many other wholesome choices. All of the treats are made in the USA and are free of wheat, soy and corn. The box also has fun fact sheets that describe the theme and other cute additions like games to play with your pups.
This month, Bruce's BarkBox was Christmas themed and came with a little stuffed squirrel in… wait for it… CHRISTMAS PAJAMAS. Where is my camera? Even the treats go with the theme.
Bruce got peppermint bark treats (which were even a huge help for his stinky breath – yet another added benefit) which put both of us in the holiday spirit!
Are There Different Sized Barkbox Boxes?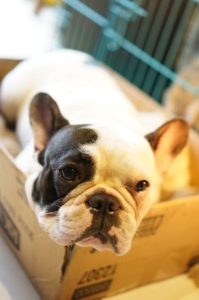 Of course! When subscribing for a BarkBox, dog parents can choose from three sizes; small, medium or large depending on the size of their dog.
Small boxes are recommended for dogs that weigh from 0-20 pounds, medium boxes are for dogs 20-50 pounds, and large boxes are for dogs 50 pounds and up.
These sizes can be changed at any time on the website and the price is always the same no matter what size is chosen (Bruce is 90 pounds soooo obviously we went with the large option for him)!
The toys in each different sized box are customized to please dogs of all sizes from
Chihuahuas to Great Danes and everything in between. Smaller boxes will include smaller toys, chews and treats and vice versa. If you have any trouble figuring out what size box is best for your pup, the experts at Bark can recommend sizes based on your dog's size and their breed.
The large box size that I get might not look huge on arrival, but it is packed to the brim with goodies!
What is the Difference Between a BarkBox and a Super Chewer Box Subscription?
The concepts for both boxes are very similar. Both come with a couple toys, a couple bags of treats and a chew. The main differences are in the durability of the contents.
The BarkBox toys are stuffed, plush toys, and the Super Chewer box toys are stuffing free and made of a tougher and more durable material.
The Super Chewer also includes TWO chews instead of just the one in a standard BarkBox. While the Super Chewer box is more expensive (not to worry – only by a few bucks), you are getting an additional chew and more durable toys, which might be necessary if you have a heavy chewer.
You can read about me switching to a Super Chewer Subscription here!
How Does a Barkbox Subscription Work?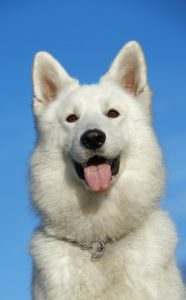 First, you set up your dog's profile. You give them your pet's name, size and any diet restrictions (Bruce has allergies, so we made sure to select that when building his profile).
Then you choose which plan you want (we will dig into these details in a bit) and set up your shipping and payment plans.
If you don't feel comfortable putting your credit card information in their website, they also allow you to use PayPal.
Once you're all set up, you don't need to do a thing. If you choose a multiple-month plan, you will be billed automatically.
All that is left to do is wait for your box to arrive and watch your pup enjoy his new toys and treats! Moving? Changing banks? No problem! Everything in your dog's profile can be changed online hassle free.
If you do not want your plan to automatically restart at the end of the year or 6-months, all you have to do is cancel it on the website. No questions asked! So easy!
How Much Does a Barkbox Cost?
There are three different options for subscriptions, including a 12-month subscription, a 6-month subscription, and a single month subscription. Each subscription contains the same number of toys and treats, unless you decide to pay a little extra for an additional toy or chew.
All three options are billed monthly and have FREE shipping – yes that says FREE SHIPPING! The subscription options include:
12-month subscription: $22 per month (This is the plan I have for Bruce)
6-month subscription: $25 per month (This is their most popular plan)
Single month subscription: $29 per month (This is a great option if you just want to try it out before committing to a multiple month plan)
I subscribed for just a month first to try it out and see how Bruce reacted. As soon as I put the box down, he started pawing at it and his tail was wagging like crazy. He loves trying to open the box which is entertaining for me!
When I saw how much he loved the treats and toys, we were both hooked. After that I subscribed for a whole year to get the best bark for my buck and I never looked back.
Why is Barkbox so Great?
There is so much I could say about BarkBox, but what really sold me on it was how much Bruce absolutely loved every single one he got.
He has never turned down a treat, chew or toy from the box. The whole point of getting this subscription was to spoil him and make him happy which is exactly what BarkBox does. A few more benefits to subscribing to BarkBox include:
1. Affordability.
I am not kidding when I say I was spending about $50 or more… a lot more… a month on treats and toys that Bruce sometimes did not even like or destroyed within days. Plus, I no longer need to worry about spending so much time (and money) in the store reading ingredients on treat bags to find the healthiest (and most expensive) options.
There's nothing worse than wasting $20 on a bag of treats to take them home and find out your dog doesn't even like them!
2. Convenience.
Anything I need, I can handle from my couch. In my sweatpants. BarkBox gets shipped right to my door (I don't know if I've said it enough, but shipping is free).
I love that I don't have to run to the store anymore to find treats and try to look through the hundreds of brands to find the ones that won't upset my dog's sensitive skin. More time at home with my baby = one happy dog mama and an even happier dog!
3. Customer Service.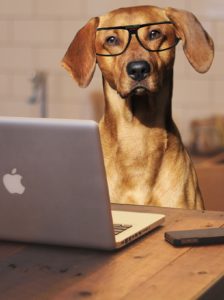 BarkBox's customer service is by far one of the best experiences I have ever had with a company. They have 24/7 chat availability on their websites and are completely committed to making their customers happy no matter what.
When I had a problem, the representative (a real person – who introduced themselves by name and even sent smiley faces) worked so quickly to resolve my issue and short of ten minutes later the problem had been solved.
BarkBox also sends me an email every time Bruce's box is being shipped so I know exactly when I can expect to receive it.
Once I get that email, it usually only takes 2-3 days for my box to be delivered, and the website allows me to track the box, so I know exactly where it is.
They also offer FREE replacements if your dog doesn't like a treat or a toy and will send you a brand-new bag of treats or a new toy to make sure your pup doesn't miss out on anything. Aaaalll the tail wags here.
4. Value.
These treats last through the whole month which saves me a ton of money on new bags of treats that Bruce might not even like. He usually even has some left over when the next box comes in. Most durable toys in the store can cost at least $10, usually more.
Add that up with the cost of two bags of treats and a chew and you could be looking at $50 or more every time you need to replenish your stock. With a year subscription you pay less than HALF of that. Plus, the plush toys are very durable, and Bruce never gets tired of them. He still plays with the toys from his first box!
Is There Anything Bad About Barkbox?
Personally, there's only one problem I've noticed with my BarkBox subscription. Bruce is a big dog with a big mouth, and the strength of his jaw is no joke. His favorite toys are stuffed ones, which he (unfortunately) loves to tear apart and leave the mess scattered around the house.
The BarkBox plush toys have a squeaker ball inside them that Bruce cannot resist. This dog will not rest till he rips that squeaker out and destroys it completely. Once the squeaker ball is out, he will chew it to a million pieces and leave no evidence.
I have to make sure I throw it away because he tends to try to eat the pieces which can obviously be dangerous for him, so he can't have the toys with the squeaker still in it without supervision.
The plush toy (once gutted) holds up very nicely and Bruce still loves to play with them, but ultimately, I have decided that the dangers of him potentially swallowing the plastic squeaker ball inside is too much of a risk for me to take. If your dog isn't a destructive chewer, these toys will hold up no problem.
Luckily for both of us, BarkBox has their Super Chewer option with toys and chews made specifically for dogs like Bruce who have a tendency to obliterate toys. It was super easy to switch Bruce's subscription to the Super Chewer option and he cannot wait to try it next month!
Another potential problem is if you have multiple dogs in your home. I obviously don't have to worry about this since I just have Bruce, however having multiple dogs might get a little hairy. While there are two toys and two bags of treats, there is only one chew in the standard BarkBox.
I've had more than one dog before and I know that chews and bones can bring out the competitive side of pooches. One BarkBox may be okay for one or two pups, but anymore than that might not be the best fit for this subscription unless you go all out and get each one their own box!
Extra Features of Barkbox to Consider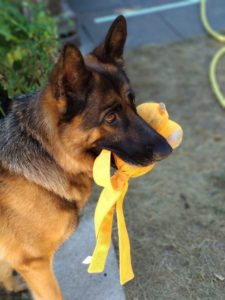 BarkBox has a couple additions you can make to spoil your pup. For a small fee, you can add an extra toy or chew to your box.
You can also contact BarkBox to make any adjustments to the toys you're getting, such as asking for toys with no fur on them or more durable ones.
You can even tell Bark which treats your dog does and doesn't like, so you never get a bag of treats that your pup won't eat!
Also, on Bark Shop customers can not only shop for the treats and toys included in the subscription boxes, but there's also extras like wellness products and accessories. These cannot be added to your boxes, but you can order them separately.
Some of their popular wellness products include calming chews for dogs with anxiety, supplement treats that support a healthy skin and coat, and CBD oils and treats.
These can help with a number of doggie related issues from joint pain, stress and anxiety to chronic illness support like gastrointestinal disorders and seizures.
Their supplements are certified as all natural, so you always know exactly what your furbabies are consuming. Here's a few of their top products:
Big Breed Beef CBD Biscuits – a handcrafted treat made with CBD hempoil that offers natural relief of anxiety, arthritis, inflammation and more.
CBD Extract, 300 mg CBD – an extracted CBD Help Oil that you can add to a dog's good or give them directly to help with anxiety or pain.
Skin & Coat Treats – all natural supplements that support healthy skin and fur.
You can check out these products in the Barkbox store here!
Why is Barbox Great for All Dogs?
As if the amazing toys and treats are not enough, as a company, Bark's mission is simple; "to make all dogs happy." The company works tirelessly to promote dog-inclusive environments and lifestyles and happy healthy pups.
My personal favorite thing about this amazing company is that they work with rescue organizations, shelters and nonprofit organizations to help give dogs without a home the resources like toys, treats and donations they need to live a better life.
Organizations can submit applications to have Bark work with them to help them get supplies, discounts and donations! Bark sends the organization a custom URL code and each new subscriber that uses that URL gets a special discount, PLUS Bark makes a $25 donation to that organization for every single new subscription they get through that URL.
Keep tugging those heart strings, Bark!
What do Customers Think of BarkBox?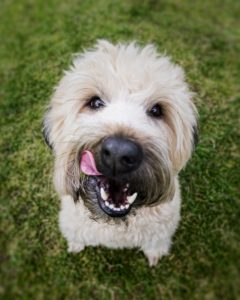 The company is devoted to the happiness of dogs and their owners, and currently boasts a whopping 96% overall customer experience satisfaction rate. BarkBox's Consumer Affairs site shows that a majority of customers love their BarkBox.
The most common complaint seems to be the lack of durability of toys, which is usually resolved by sizing up the box or upgrading to Super Chewer boxes. Some pet parents have also had trouble with the multiple flavors of treats and picky eaters.
Bruce would eat a cell phone if I let him, so I never have to worry about him liking treats, but I can see why this might be an issue for picky eaters. However, with the replacement option, this is an easy fix.
For the most part though, customers are thrilled with the quality and originality of BarkBoxes. BarkBox even has been known to add a "from my dog" letter into the boxes from real dog owners that work at the company and they have been a huge hit in making customers feel appreciated!
So, is BarkBox Really Worth it?
In my opinion, 100% absolutely, positively yes.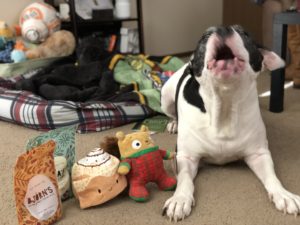 The affordability, convenience and value of the products are exactly what I needed to keep my dog (and my wallet) happy. BarkBox has saved me so much time and money while spoiling Bruce with healthy treats and fun toys, and to me that is all that matters!
I would definitely recommend any dog owner to spoil their pups with a BarkBox, Super Chewer or any of the products on Bark Shop. If you have been considering getting a BarkBox subscription for your dog, I encourage you to give it a try just for a month and see what you think.
There are no strings attached with a single month subscription, so you have nothing to lose, plus your dog will love you even more! I hope this information has been helpful in making your decision.
If you want to purchase a Barkbox Subscription or want to find out more, Click Here!
If you have any questions or comments, please leave them below.
Happy pup parenting!